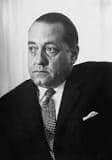 Alejo Carpentier(December 26, 1904 - April 24, 1980) Alejo Carpentier was a Cuban novelist, playwright, essayist, short story writer and a great lover of music and dance. Although his father was French and his mother was Russian, he was taken to Cuba when he was a child. There, he thrived and gained a very good education in a private school. Carpentier was always creative and was interested in what he perceived as the 'fantastic'.
The Lost Steps
is an account of a man in search of the meaning of life. Among his many other works he wrote about the music of Cuba, in which he was an expert. He was interested in the politics of Cuba and was jailed and exiled for his political stance against tyrannical regimes there.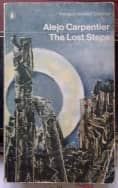 Book Review:
Alejo Carpentier - The Lost Steps
A successful composer leaves the comfort of his affluent life in search of musical instruments in the jungles of Latin America.
While there he falls ill and his recovery brings him closer to nature and alienates him from the civilisation which brought him so much success...

Book Condition:
Inscription inside cover and browning to edges otherwise Good Reading Copy
Penguin Modern Classics Paperback 1968 Reprint
Book Weight: 190g
Book Type:
Fiction Novel
ISBN N/A

Delivered Price
| | | |
| --- | --- | --- |
| Post and Packing to within IRELAND(incl NI) | Postage Cost €2.60 | Total Cost €4.60 |
| Post and Packing to Great Britain | Postage Cost €5.00 | Total Cost €7.00 |
| Post and Packing to EUROPE | Postage Cost €5.50 | Total Cost €7.50 |
| Post and Packing to Australia/New Zealand | Postage Cost €9.00 | Total Cost €11.00 |
| Post and Packing to the Rest of the World | Postage Cost €8.00 | Total Cost €10.00 |

To Buy Now click on required destination field from drop-down menu below and then click on 'Add to Cart'