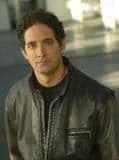 Alex Berenson was born on January 6, 1973 in New York. Berenson was a business reporter for the Denver Post and in two years produced 513 articles. For three years he worked for TheStreet, an online financial paper. He then joined The New York Times as a business investigative reporter. Berenson covered stories such as the occupation of Iraq and the Bernard Madoff Ponzi Scheme. In 2010 Berenson gave up his job to become a full time writer. 'The Faithful Spy', the first book in the John Wells spy series won the Edgar Award for the best novel by an American author in 2005. The Silent Man is the third book of the John Wells series.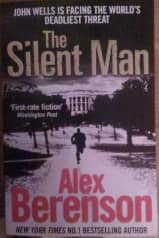 Book Review:
Alex Berenson - The Silent Man
John Wells has many enemies. His girlfriend is left for dead in one attack. Wells discovers a plot which he has to stop at all costs.
Book Condition:
Slight wear to covers otherwise Good Copy
Arrow Paperback 2010 Reprint
Book Weight: 260g
Book Type:
Thriller
ISBN 978009945590

Buy Now for €2.00 + Post and Packing Using Paypal as a safe and secure method of payment
Delivered Price
| | | |
| --- | --- | --- |
| Post and Packing to within IRELAND(incl NI) | Postage Cost €6.20 | Total Cost €8.20 |
| Post and Packing to Great Britain | Postage Cost €9.00 | Total Cost €11.00 |
| Post and Packing to EUROPE | Postage Cost €11.00 | Total Cost €13.00 |
| Post and Packing to Australia/New Zealand | Postage Cost €22.50 | Total Cost €24.50 |
| Post and Packing to Rest of the World | Postage Cost €15.00 | Total Cost €17.00 |

To Buy Now click on required destination field from drop-down menu below and then click on 'Add to Cart'