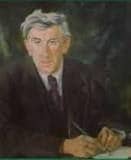 Austin Clarke was born on May 9, 1896 and died on March 19, 1974. Clarke was predominately a poet, with some twenty volumes of poetry, but he also produced three novels. Clarke worked in England reviewing books for The Daily News and Reader, The News Chronicle and The Spectator. After he returned to Ireland Clarke revied for The Iish Times and The Irish Press. He also presented a radio poetry programme for the National Radio Broadcaster, RTE.
Twice Round the Black Church
is his autobiography.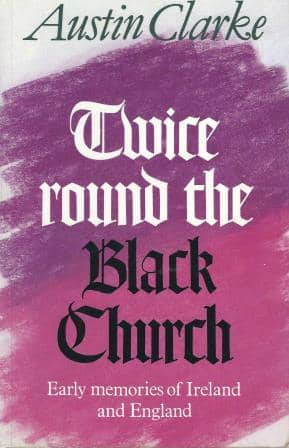 Book Review:
Austin Clarke - Twice Round the Black Church
The author evokes a boyhood spend in the north side of Dublin City in the early part of the century,
in the years when Mr. Bloom, the hero of Ulysses, was supposed to be living there. There are also glimpses of Liverpool as seen by a child.
Book Condition:
In Very Good Condition
Moytura Press Paperback Reprint 1990
Book Weight: 250g
ISBN 1871305020
Book Type:
Autobiography


Buy Now for €3.95 + Post and Packing Using Paypal as a safe and secure method of payment
Delivered Price
| | | |
| --- | --- | --- |
| Post and Packing to within IRELAND(incl NI) | Postage Cost €6.20 | Total Cost €10.15 |
| Post and Packing to Great Britain | Postage Cost €9.00 | Total Cost €12.95 |
| Post and Packing to EUROPE | Postage Cost €11.00 | Total Cost €14.95 |
| Post and Packing to Australia/New Zealand | Postage Cost €22.50 | Total Cost €26.45 |
| Post and Packing to Rest of the World | Postage Cost €15.00 | Total Cost €18.95 |

To Buy Now click on required destination field from drop-down menu below and then click on 'Add to Cart'