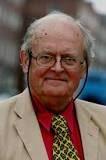 Bruce Arnold was born in London, England in September 1936, but has lived in Ireland since 1957. Arnold has been an art critic and a journalist. He was also the subject of phone tapping during the 1980s. This brought him into conflict with the then Taoiseach, Charles Haughey Arnold was to write about Haughey in Charles Haughry - His Life and Unlucky Deeds.
A Singer at the Wedding
is Arnold's first novel.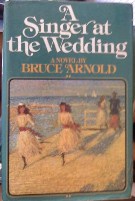 Book Review:
Bruce Arnold - A Singer at the WeddingThis boy is a soloist in the choir singing at a winter wedding.
He is in the process of discovering himself and the world when events take a huge jump and throw him into confusion.
Book Condition:
Some wear and tear A piece cut out of the DW.Inscription 2nd page otherwise Good Reader
Hamish Hamilton Hardback 1978 1st Edition
Book Weight: 390g
ISBN 0241898250
Book Type:
Irish Fiction
Delivered Price
| | | |
| --- | --- | --- |
| Post and Packing to within IRELAND(incl NI) | Postage Cost €6.20 | Total Cost €9.20 |
| Post and Packing to Great Britain | Postage Cost €9.00 | Total Cost €12.00 |
| Post and Packing to EUROPE | Postage Cost €11.00 | Total Cost €14.00 |
| Post and Packing to Australia/New Zealand | Postage Cost €22.50 | Total Cost €25.50 |
| Post and Packing to Rest of the World | Postage Cost €15.00 | Total Cost €18.00 |

To Buy Now click on required destination field from drop-down menu below and then click on 'Add to Cart'