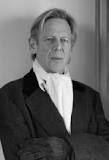 Duncan Fallowell was born on September 26, 1948 in London, England. Fallowell writes novels, travel books and is also a critic, writing for the Specator. Satyrday is Fallowell's first novel. This was followed up by The Underbelly. Travel books by Fallowell include To Noto, (South of France), One Hot Summer in St Petersburg (Russia) and Going As Far As I Can (New Zealand). Book Review:
Duncan Fallowell - Satyrday
What Guy Manners had was constantly on the verge of panic anxiety. His career should have been going places, but instead was out of control. But such worries were soon to be behind him. For he was about to enter the real world. At least he supposed it was real. This circus of terrorists and swarmis, spoiled rich kids and no so urban guerillas, porn kings and gun runners, power mad politicians and sex starved American matrons.
Book Condition:
Some wear to covers otherwise Good Copy
Paladin Paperback 1987 Reprint
Book Weight: 206g
ISBN 0586086358
Book Type:
Fiction
Delivered Price
| | | |
| --- | --- | --- |
| Post and Packing to within IRELAND(incl NI) | Postage Cost €4.80 | Total Cost €6.80 |
| Post and Packing to Great Britain | Postage Cost €8.00 | Total Cost €10.00 |
| Post and Packing to EUROPE | Postage Cost €9.00 | Total Cost €11.00 |
| Post and Packing to Australia + New Zealand | Postage Cost €18.00 | Total Cost €20.00 |
| Post and Packing to Rest of the World | Postage Cost €12.00 | Total Cost €14.00 |

To Buy Now click on required destination field from drop-down menu below and then click on 'Add to Cart'