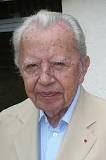 Jacques Maisonrouge was born on September 20, 1924 and died on January 25, 2012. Maisonrouge joined IBM in 1948 and worked his way to become Chairman of the Board in 1976. Inside IBM is his description of the goings on in IBM.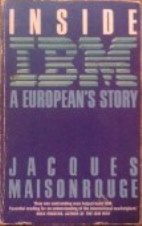 Book Review:
Jacques Maisonrouge - Inside IBM
A fascinating look at the management of a company that has withstood the test of time through adversity.
Book Condition:
Very Slight wear to covers otherwise Very Good Copy
Vintage Paperback 2003 Reprint
Book Weight: 425g
ISBN 0006373968
Book Type:
Computers and IT
Delivered Price
| | | |
| --- | --- | --- |
| Post and Packing to within IRELAND(incl NI) | Postage Cost €6.20 | Total Cost €10.15 |
| Post and Packing to Great Britain | Postage Cost €9.00 | Total Cost €12.95 |
| Post and Packing to EUROPE | Postage Cost €11.00 | Total Cost €14.95 |
| Post and Packing to Australia + New Zealand | Postage Cost €22.50 | Total Cost €26.45 |
| Post and Packing to the Rest of the World | Postage Cost €15.00 | Total Cost €18.95 |

To Buy Now click on required destination field from drop-down menu below and then click on 'Add to Cart'