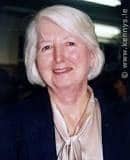 Maeve Kelly was born in Ennis, County Clare, Ireland, and raised in Dundalk, County Louth, also in Ireland. After settling in Limerick she studied nursing in London.
She was a founding member of the limerick Federation of Women's Organisations and the Limerick Refuge for Battered Wives
Maeve Kelly has written poetry, short stories and novels, including A Life of Her Own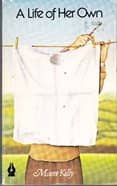 Book Review:
Maeve Kelly - A Life of Her Own
Maeve Kelly has been one of Ireland's most prolific writers
with stories regularly appearing in "New Irish Writing" along with her published poetry.
Book Condition:
Some wear to covers otherwise Good Copy
Poolbeg Paperback 1979 Reprint
Book Weight:100g
ISBN 0905169042
Book Type:
Irish Fiction
Delivered Price
| | | |
| --- | --- | --- |
| Post and Packing to within IRELAND(incl NI) | Postage Cost €2.60 | Total Cost €4.60 |
| Post and Packing to Great Britain | Postage Cost €5.00 | Total Cost €7.00 |
| Post and Packing to EUROPE | Postage Cost €5.50 | Total Cost €7.50 |
| Post and Packing to Australia/New Zealand | Postage Cost €9.00 | Total Cost €11.00 |
| Post and Packing to the Rest of the World | Postage Cost €8.00 | Total Cost €10.00 |

To Buy Now click on required destination field from drop-down menu below and then click on 'Add to Cart'