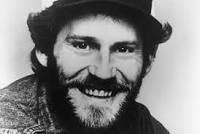 Mikal Gilmore was born on February 9, 1951. He is the elder brother of Gary Gilmore, who came to fame when he demanded to be put to death for his crimes. Gary's story was made very public by the attentions of Norman Mailer in his biopic
The Executioner's Song
. Mikal Gilmore published
Shot in the Heart
which gave a different perspective on the lives of the Gilmore family. Mikal Gilmore won the National Book Cricits Circle Award for Shot in the Heart.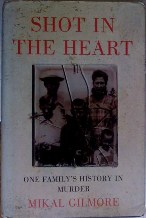 Book Review:
Mikal Gilmore - Shot in the Heart
This is the story behind the story of Gary Gilmore.
This one tells you more than the Norman Mailer classic Executioner's Song.
Book Condition:
Very Good in Very Good Dw
Viking Hardback 1994 1st Edition
Book Weight: 758g
ISBN 0670843040
Book Type:
Biography of Gary Gilmore
Delivered Price
| | | |
| --- | --- | --- |
| Post and Packing to within IRELAND(incl NI) | Postage Cost €7.50 | Total Cost €13.50 |
| Post and Packing to Great Britain | Postage Cost €12.50 | Total Cost €18.50 |
| Post and Packing to EUROPE | Postage Cost €14.50 | Total Cost €20.50 |
| Post and Packing to Australia/New Zealand | Postage Cost €27.00 | Total Cost €33.00 |
| Post and Packing to Rest of the World | Postage Cost €21.00 | Total Cost €27.00 |

To Buy Now click on required destination field from drop-down menu below and then click on 'Add to Cart'