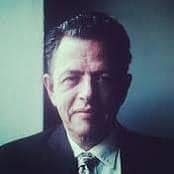 Robert Ardrey was born in Chicago on October 16, 1908 and died in Kalkh Africa Bay, South Africa on January 14, 1980. Robert Ardrey was an American playwrite and novelist who had trained in anthropology. Ardrey returned to anthropology after his successes in drama.
He would be influential along with
Desmond Morris
, in making anthropology more popular with the general public, and in convincing academia that turning to carnivoir habits was instrumental in the survival of the species.
The Territorial Imperative
is Ardrey's follow up to African Genesis. Robert Ardrey's works have been cited as a major influence on the screenplay for the original Straw Dogs film.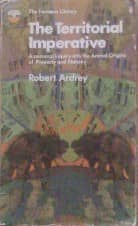 Book Review:
Robert Ardrey - The Territorial Imperative
This is a synopsis of a very broad subject. Biology has been simplified and brought to the readership of the general public without losing of its immense complexity or wonder.

Book Condition:
Some wear to covers otherwise Good Copy
Fontana Paperback 1969 Reprint
Book Weight: 310g
ISBN n/a
Book Type:
Anthropology



Buy Now for €2.00 + Post and Packing Using Paypal as a safe and secure method of payment
Delivered Price
| | | |
| --- | --- | --- |
| Post and Packing to within IRELAND(incl NI) | Postage Cost €6.20 | Total Cost €8.20 |
| Post and Packing to Great Britain | Postage Cost €9.00 | Total Cost €11.00 |
| Post and Packing to EUROPE | Postage Cost €11.00 | Total Cost €13.00 |
| Post and Packing to Australia/New Zealand | Postage Cost €22.50 | Total Cost €24.50 |
| Post and Packing to Rest of the World | Postage Cost €15.00 | Total Cost €17.00 |

To Buy Now click on required destination field from drop-down menu below and then click on 'Add to Cart'