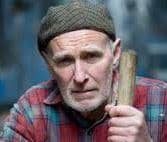 Shane Connaughton was born in Kingscourt. Ireland on April 4, 1941. Connaughton is an author and playwrite and his best known work is his collaboration with Christy Brown of the screenplay of My Left Foot.
The Run of the Country
is Connaughton's second novel.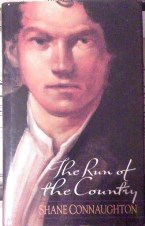 Book Review:
Shane Connaughton - The Run of the Country
Ireland in the 50's. A young boy, a teenager mourns the death of his mother.
Book Condition:
Very Good in Very Good DW
Hamish Hamilton Hadback 1991 First Edition
Book Weight: 430g
ISBN 0241128374
Book Type:
Irish Fiction Novel


Buy Now for €5.00 + Post and Packing Using Paypal as a safe and secure method of payment
Delivered Price
| | | |
| --- | --- | --- |
| Post and Packing to within IRELAND(incl NI) | Postage Cost €6.20 | Total Cost €11.20 |
| Post and Packing to Great Britain | Postage Cost €9.00 | Total Cost €14.00 |
| Post and Packing to EUROPE | Postage Cost €11.00 | Total Cost €16.00 |
| Post and Packing to Australia/New Zealand | Postage Cost €22.50 | Total Cost €27.50 |
| Post and Packing to Rest of the World | Postage Cost €15.00 | Total Cost €20.00 |

To Buy Now click on required destination field from drop-down menu below and then click on 'Add to Cart'