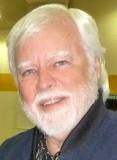 Stephen Davis is a reporter come author who has written for Rolling Stone, the New York Times and many other newspapers and magazines.
David found his forte in writing about music artists and has published biographies of The Rolling Stones, Bob Marley, Led Zeppelin as well as Jim Morrison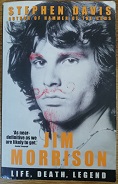 Book Review:
Stephen Davis - Jim Morrison
This book is all about Jim Morrison the man and his art.
Taken from interviews, Morrison's own unpublished journals this book gives you the flavour of the man as not often seen.
Book Condition:
Slight wear and drawing on covers otherwise Good Copy
Ebury Press Paperback 2005
Book Weight: 355g
Book Type:
Music Book, Biography of Jim Morrison
ISBN 9780091900427
Delivered Price
Post and Packing to within IRELAND(incl NI)
Post and Packing to within IRELAND(incl NI)
Postage Cost €6.20
Total Cost €8.20
Post and Packing to Great Britain
Postage Cost €9.00
Total Cost €11.00
Post and Packing to EUROPE
Postage Cost €11.00
Total Cost €13.00
Post and Packing to Australia/New Zealand
Postage Cost €22.50
Total Cost €24.50
Post and Packing to Rest of the World
Postage Cost €15.00
Total Cost €17.00

To Buy Now click on required destination field from drop-down menu below and then click on 'Add to Cart'