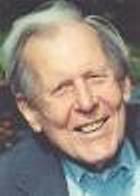 Thomas Berry was born in 1914 in Greensboro, North Carolina, USA and died on June 1st 2009. Berry was a cultural historian and an anthropologist. He was also a profound religious thinker. He had read the Chinese, Hindu and Buddhist classics and went to China as a missionary, but had to leave when the Communist system took over. Thomas Bery believed that our religious beliefs are too closely related to our own wellbeing and survival to the detriment of our natural surroundings. "Religion is absorbed with the pathos of the human." The Dream of the Earth deals with our connectedness to the world we live in.

Book Review:
Thomas Berry - The Dream of the Earth
The Dream of the Earth is about the link between scientific breakthrough and the general consciousness,
the link between the world that is alive and the people that live on it.
Book Condition:
Some marking to edges and highlighting to some pages Otherwise Good Copy
Sierra Club Books Paperback 1988
Book Weight: 390g
Book Type:
Environment and Nature
ISBN 0871566222
Delivered Price
| | | |
| --- | --- | --- |
| Post and Packing to within IRELAND(incl NI) | Postage Cost €6.20 | Total Cost €8.20 |
| Post and Packing to Great Britain | Postage Cost €9.00 | Total Cost €11.00 |
| Post and Packing to EUROPE | Postage Cost €11.00 | Total Cost €13.00 |
| Post and Packing to Australia/New Zealand | Postage Cost €22.50 | Total Cost €24.50 |
| Post and Packing to Rest of the World | Postage Cost €15.00 | Total Cost €17.00 |

To Buy Now click on required destination field from drop-down menu below and then click on 'Add to Cart'