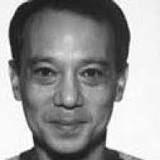 Timothy Mo was born in Hong Kong on December 30, 1950 and lived there until he was ten years old. Mo was educated in the University of Oxford and became a journalst for the Times Literary Supplement.
Timothy Mo self-published Brownout on Breadfruit Boulevard in 1995.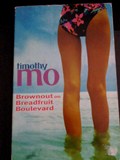 Book Review:
Timothy Mo - Brownout on Breadfruit Boulevard
Nanda Kaul has moved to a location high in the mountains in search of tranquility.
Her great-grandaughter visits her and disturbs her peace. But after the initial shock she finds the disturbance alluring..
Book Condition:
Slight wear to covers otherwise Good Copy
King Penguin Paperback 1983 Reprint
Book Weight: 90g
ISBN 0140053476
Book Type:
Fiction
Delivered Price
| | | |
| --- | --- | --- |
| Post and Packing to within IRELAND(incl NI) | Postage Cost €6.20 | Total Cost €8.20 |
| Post and Packing to Great Britain | Postage Cost €9.00 | Total Cost €11.00 |
| Post and Packing to EUROPE | Postage Cost €11.00 | Total Cost €13.00 |
| Post and Packing to Australia/New Zealand | Postage Cost €22.50 | Total Cost €24.50 |
| Post and Packing to Rest of the World | Postage Cost €15.00 | Total Cost €17.00 |

To Buy Now click on required destination field from drop-down menu below and then click on 'Add to Cart'