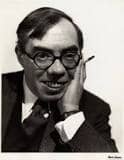 Walter Allen was born in Aston, Birmingham in February 1911. Allen was a novelist and literary critic best known for his work, The English Novel: a Short Critical History. Writers on Writing is an instruction on creative writing. He gave up writing novels and continued incessantly with non fiction. This was disrupted by a stroke in the mid-seventies. He was a teacher and a journalist, at one time he was the literary editor of the New Statesman. Allen died in London on February 28, 1995.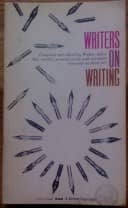 Book Review:
Walter Allen - Writers on Writing
Creative Writing lessons from some of the greatest writers of them all.
Book Condition:
Slight wear to covers otherwise Good Copy
Dutton Paperback 1949
Book Weight: 210g
Book Type:
Literary Criticism
ISBN n/a
Delivered Price
| | | |
| --- | --- | --- |
| Post and Packing to within IRELAND(incl NI) | Postage Cost €2.60 | Total Cost €4.60 |
| Post and Packing to Great Britain | Postage Cost €5.00 | Total Cost €7.00 |
| Post and Packing to EUROPE | Postage Cost €5.50 | Total Cost €7.50 |
| Post and Packing to Australia/New Zealand | Postage Cost €9.00 | Total Cost €11.00 |
| Post and Packing to the Rest of the World | Postage Cost €8.00 | Total Cost €10.00 |

To Buy Now click on required destination field from drop-down menu below and then click on 'Add to Cart'