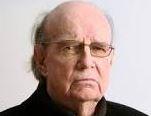 Anthony Cronin was a poet, dramatist, novelist, art enthusiast, edior and many other things besides including being a barrister. Identity Papers is one of his two novels, the other being The Life of Riley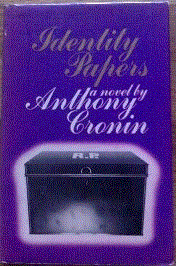 Book Review:
Anthony Cronin - Identity Papers
The Box is the Baron`s refuge from life. It protects him from the villifications of others and it gives him comfort in times of distress. But it has come to pass that his `comfort zone` is to be interrupted and to become the very thing that will accuse him.
Book Condition:
Very Good in Very Slightly Worn Dw Not Price clipped
Co-Op Books Hardback 1st Edition 1979
Book Weight: 376g
ISBN 0905441230
Book Type:
Irish Fiction

Buy Now for €6.50 + Post and Packing Using Paypal as a safe and secure method of payment
Delivered Price
| | | |
| --- | --- | --- |
| Post and Packing to within IRELAND(incl NI) | Postage Cost €6.20 | Total Cost €12.70 |
| Post and Packing to Great Britain | Postage Cost €9.00 | Total Cost €15.50 |
| Post and Packing to EUROPE | Postage Cost €11.00 | Total Cost €17.50 |
| Post and Packing to Australia/New Zealand | Postage Cost €22.50 | Total Cost €29.00 |
| Post and Packing to Rest of the World | Postage Cost €15.00 | Total Cost €21.50 |

To Buy Now click on required destination field from drop-down menu below and then click on 'Add to Cart'