Lee Dunne was born in Dublin on December 21, 1934. Lee Dunne died on April 10, 2021. Lee Dunne has written such iconic books such as
Goodbye to the Hill
,
Paddy Maguire is Dead
and his
Cabbie
series of books. One of his later books is
Barleycorn Blues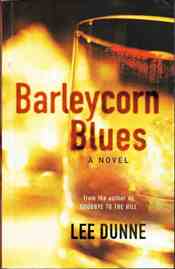 Book Review:
Lee Dunne - Barleycorn Blues
Joe Collins and Telly Sampras are two alcoholics who team up to try and beat their addiction.
They meet two captivating women who offer enticements of their own.
Book Condition:
Slight wear to covers otherwise Good Copy
Poolbeg Paperback 2004
Book Weight: 248g
ISBN 1842232126
Book Type:
Irish Fiction Novel
Delivered Price
| | | |
| --- | --- | --- |
| Post and Packing to within IRELAND(incl NI) | Postage Cost €6.20 | Total Cost €8.20 |
| Post and Packing to Great Britain | Postage Cost €9.00 | Total Cost €11.00 |
| Post and Packing to EUROPE | Postage Cost €11.00 | Total Cost €13.00 |
| Post and Packing to Australia/New Zealand | Postage Cost €22.50 | Total Cost €24.50 |
| Post and Packing to Rest of the World | Postage Cost €15.00 | Total Cost €17.00 |

To Buy Now click on required destination field from drop-down menu below and then click on 'Add to Cart'