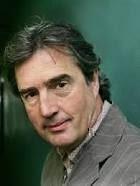 Sebastian Barry was born in Dublin on July 5, 1955. He was named Laureate for Irish Fiction, 2019–2021.
Sebastian Barry has been shortlisted for the Man Booker Prize twice.
For A Long Long Way in 2005 and The Secret Scripture in 2008.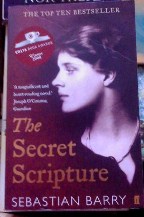 Book Review:
Sebastian Barry - The Secret Scripture
Dr Grene and his patient are both looking back on the past.
The mental hospital is about to be closed and Roseanne is looking through a journal she has surrepticiously kept.
When they both discover the circumstances of her arrival they are shocked to find that all s not what it should be.
Book Condition:
Slight wear to covers and inscription inside otherwise Good Reader
Faber+Faber Paperback 2009 Reprint
Book Weight: 259g
Book Type:
Irish Fiction Novel
ISBN 9780571215294


Buy Now for €2.00 + Post and Packing Using Paypal as a safe and secure method of payment
Delivered Price
| | | |
| --- | --- | --- |
| Post and Packing to within IRELAND(incl NI) | Postage Cost €6.20 | Total Cost €8.20 |
| Post and Packing to Great Britain | Postage Cost €9.00 | Total Cost €11.00 |
| Post and Packing to EUROPE | Postage Cost €11.00 | Total Cost €13.00 |
| Post and Packing to Australia/New Zealand | Postage Cost €22.50 | Total Cost €24.50 |
| Post and Packing to Rest of the World | Postage Cost €15.00 | Total Cost €17.00 |

To Buy Now click on required destination field from drop-down menu below and then click on 'Add to Cart'