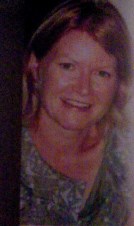 Joan Geraghty Anyone Can Run
Joan Geraghty started running by practicing on the treadmill in the gym. She built up her regime to the point where she runs every day. She has great tips on progressing your running skills in a healthy way. Joan Geraghty has been an editor for the Advertiser and a journalist for the Mayo News.


Book Review:
Joan Geraghty - Anyone Can Run
Joan has also been a writer and her book on running, Anyone Can Run is a very good source of advice for anyone who wants to take up the activity.
There are also instructions on tennis game play, useful to anybody who wants to improve their game.
Book Condition:
Signed by the author, In Very Good Condition
Curragh Press Paperbaxck 2008
Book Weight: 200g
ISBN 978106079556
Book Type:
Sport
Delivered Price
| | | |
| --- | --- | --- |
| Post and Packing to within IRELAND(incl NI) | Postage Cost €2.60 | Total Cost €4.60 |
| Post and Packing to Great Britain | Postage Cost €5.00 | Total Cost €7.00 |
| Post and Packing to EUROPE | Postage Cost €5.50 | Total Cost €7.50 |
| Post and Packing to Australia/New Zealand | Postage Cost €9.00 | Total Cost €11.00 |
| Post and Packing to the Rest of the World | Postage Cost €8.00 | Total Cost €10.00 |

To Buy Now click on required destination field from drop-down menu below and then click on 'Add to Cart'