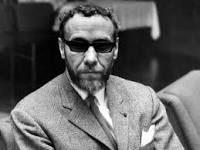 Sven Hassel was born on April 19, 1917 in Frederiksborg County, Denmark and died on September 12, 2012 in Baecelona, Spain. Sven Hassel was a writer of fiction stories based on World War 2. He specificaly wrote about the war from a German angle and this may have appealed to many people's curiosity of what it was like on the 'other side'. Hassel moved to Germany from Denmark in search of employment. When he could find none he enlisted in the army. It took him several attempts, until he agreed to become a naturalised German.
Court Martial
is one of his most popular novels.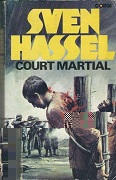 Book Review:
Sven Hassel - Court Martial
The battle for survival could be infinitely harder and more dangerous than the batle of war for these men.
Book Condition:
Some wear to covers and browning to pages Reading Copy
Corgi Paperback 1979
Book Weight: 185g
Book Type:
War Fiction Book
ISBN 0552111686
Delivered Price
| | | |
| --- | --- | --- |
| Post and Packing to within IRELAND(incl NI) | Postage Cost €4.80 | Total Cost €6.80 |
| Post and Packing to Great Britain | Postage Cost €8.00 | Total Cost €10.00 |
| Post and Packing to EUROPE | Postage Cost €9.00 | Total Cost €11.00 |
| Post and Packing to Australia/New Zealand | Postage Cost €18.00 | Total Cost €20.00 |
| Post and Packing to Rest of the World | Postage Cost €12.00 | Total Cost €14.00 |

To Buy Now click on required destination field from drop-down menu below and then click on 'Add to Cart'